Each conversation has a validity period set by the campaign it is part of. This enables you to determine when to continue a conversation and when to start a new one. By default this is set to 24 hours but you can change this in your campaigns.


Quick Trick: Click into Campaigns, then into the list view. Find the campaign you want to edit, click the pencil to edit and alter the validity period as required. Finally Update Campaign and your new validity period is active.
Updating the validity period on your campaign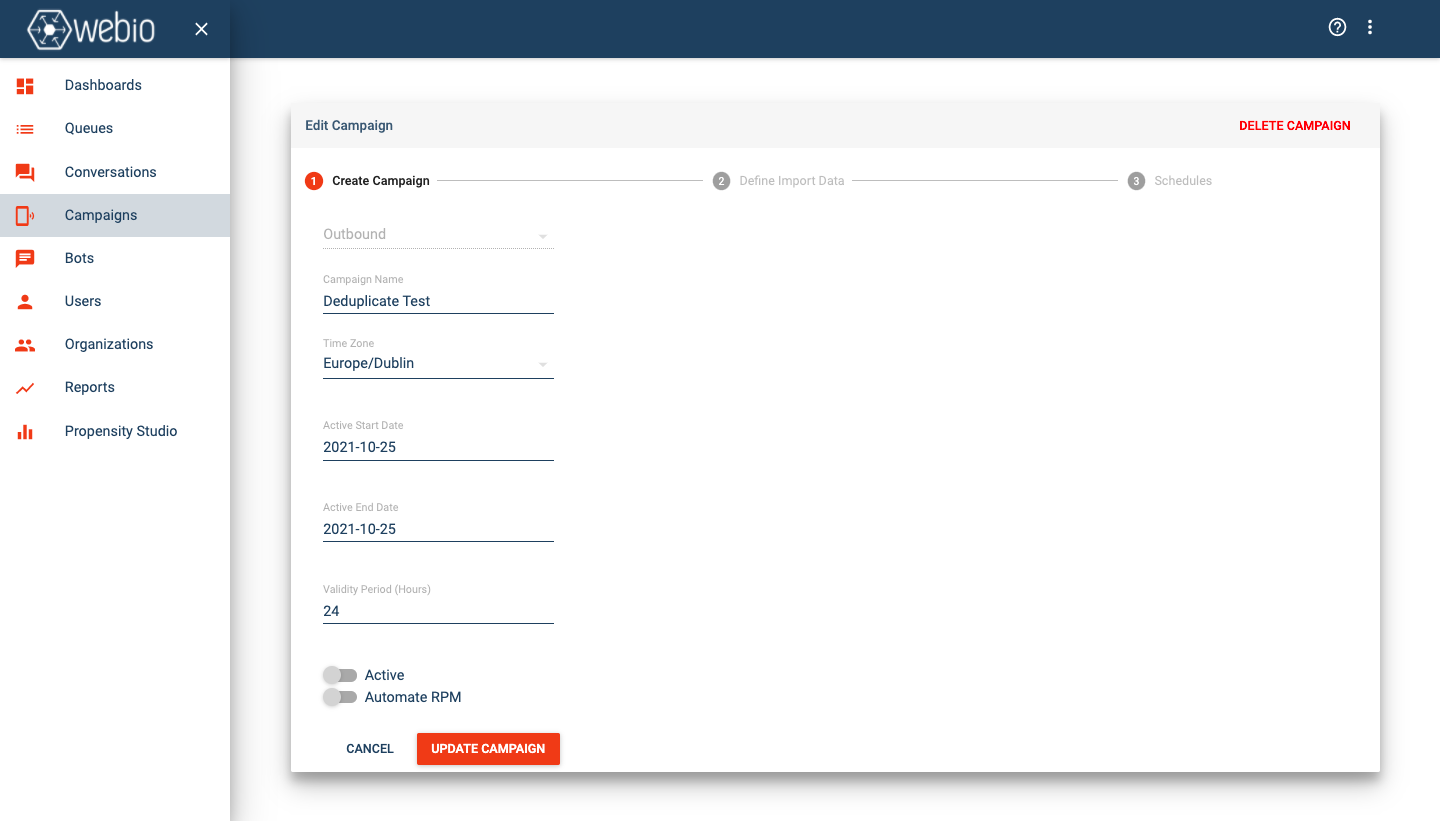 When an inbound message is received the system checks whether a previous conversation exists, if no conversation exists or it exists but is closed, then the message will be processed using your latest created schedule.

If a previous conversation exists then and it is open, then the validity period is checked. If the conversation is still within the period, the message is added to that conversation. If the validity period has expired then a new conversation is started, for inbounds this will be processed with your current inbound schedule, for outbounds it will be processed by the original outbound schedule.