Manage collections conversations like never before Know your customer conversation outcomes at the start of a conversation and deliver more personalised customer journeys, better business outcomes with fully compliant engagement baked in.


Quick Trick: Propensity is currently released to selected clients, if you want to get involved contact us at
info@webio.com
Once Propensity Studio is activated on your organisation you will be able to activate campaigns to be assessed by the Propensity Studio, view Propensity outcomes within the conversation screen and see reporting and training in the Propensity Studio.

Activating Campaigns

To activate Propensity on a campaign, click into the edit screen and select the Propensity Model required.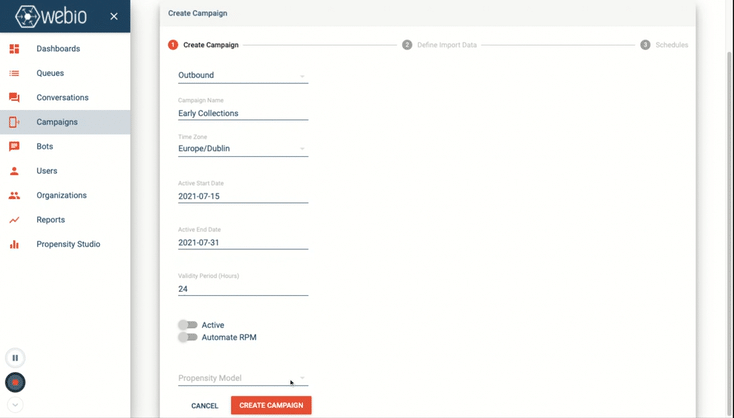 Propensity Insights

Once activating on a campaign, any new conversation from that campaign will be assessed and labelled by the Propensity Studio. You will be able to see this against the conversation in the Conversation screen.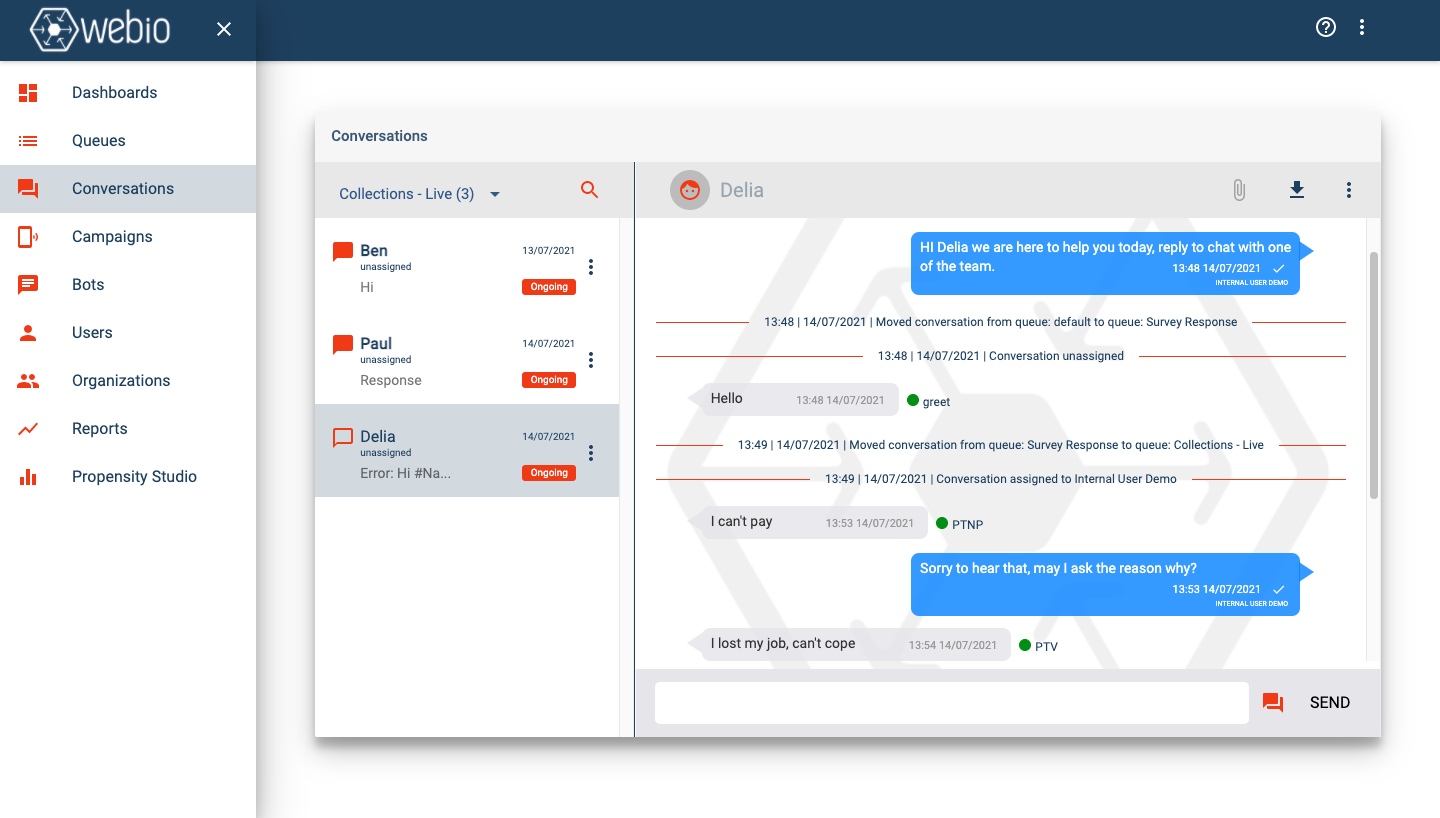 The labels next to a message will show you outcomes such as PTNP (Propensity to Not Pay) or PTV (Propensity To Vulnerability). These are customisable to your requirements.
Propensity Studio

View the labels and what they mean.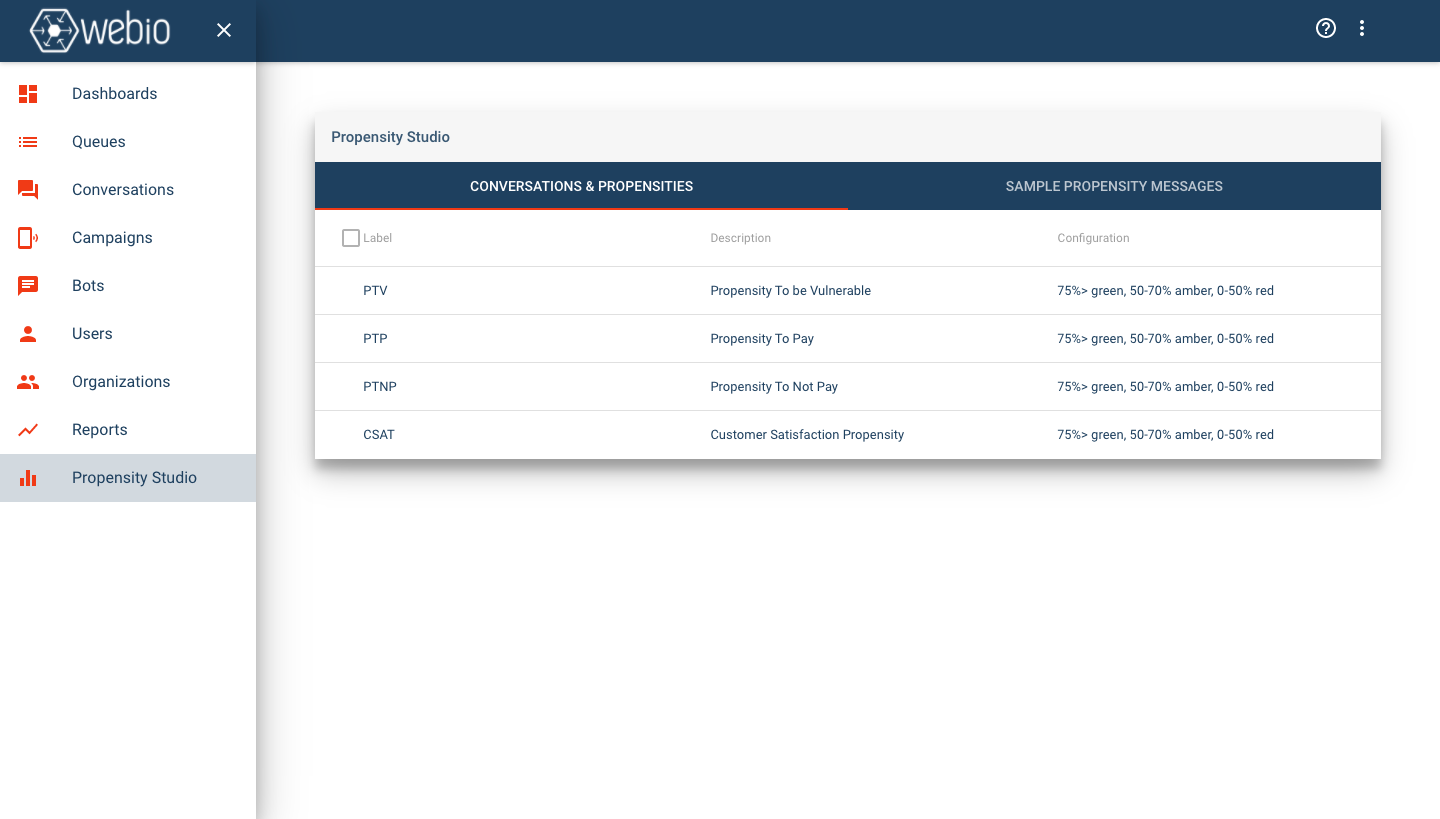 See the types of content that is being categorised.