Creating Simple Bots

The simplest bot you can create is a one step information bot. This will send a message to the recipient.

Click into Bots

If you can't see Bots speak to your administrator about your access level

Click CREATE BOT

Fill in the detail and click NEXT

Click CREATE STEP

Type your message into the box, set the next step to NONE and then scroll down and click CREATE STEP.

Click CREATE YOUR BOT and you are ready to send.

Check
here
how to set up a Campaign and send the Bot you just created. Talk to your administrator if you do not have access to the campaign screen.

Want your bot to do more? Create complex bots with different step types and logic paths. Visit our Webio Champion Academy course
2. Webio Bots & Campaign
to learn more about Bot creation and Conversational Steps.
Editing Bots
Every time you create a new Bot, it will appear on the Bots screen list.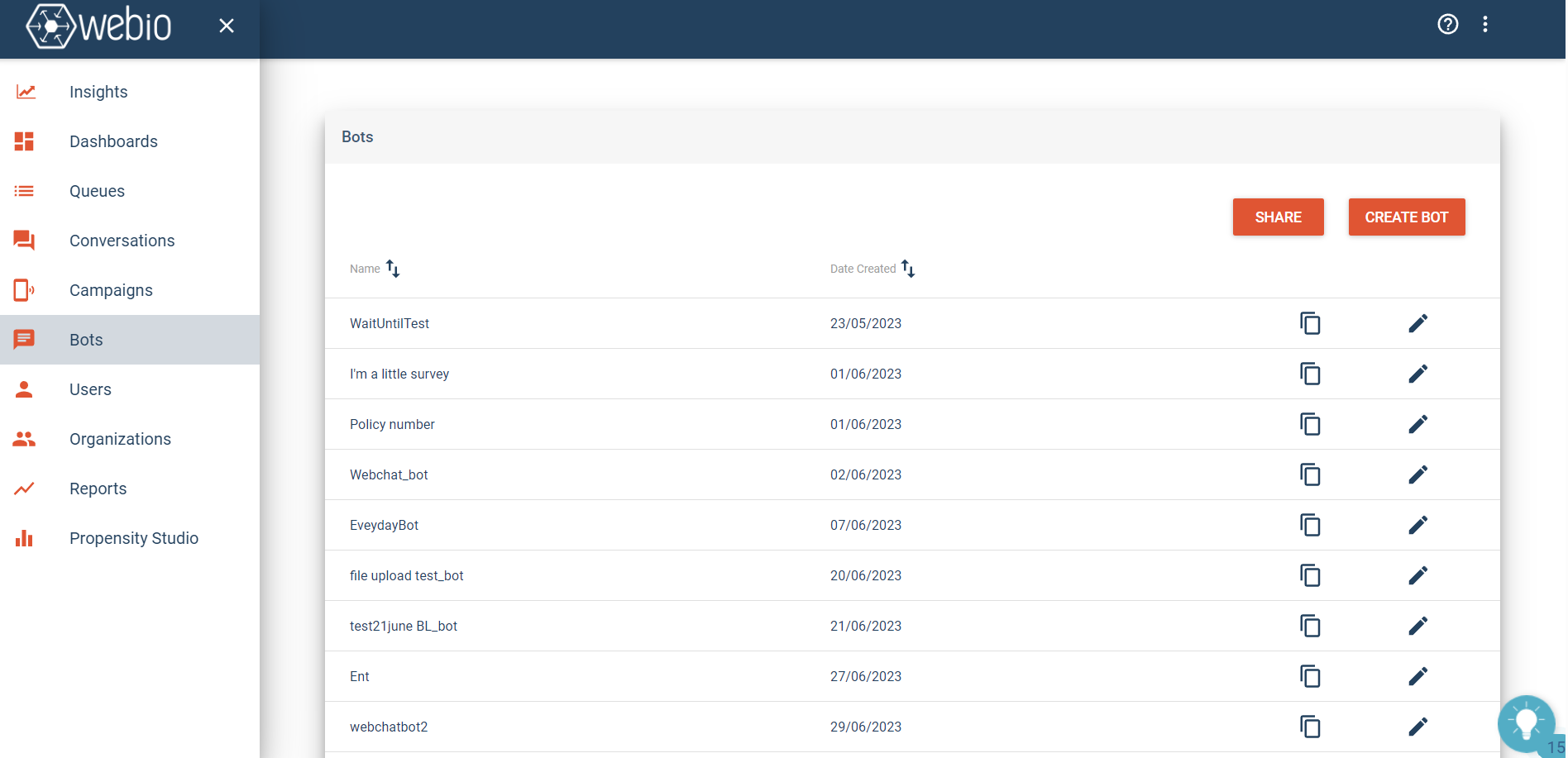 Click on the pencil Icon to edit your bot.
From here you can change the bot general configuration.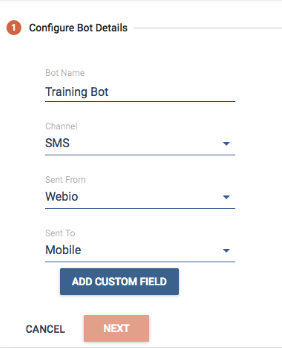 Click Next once your changes are done. You will access now the Bot Conversational Step list.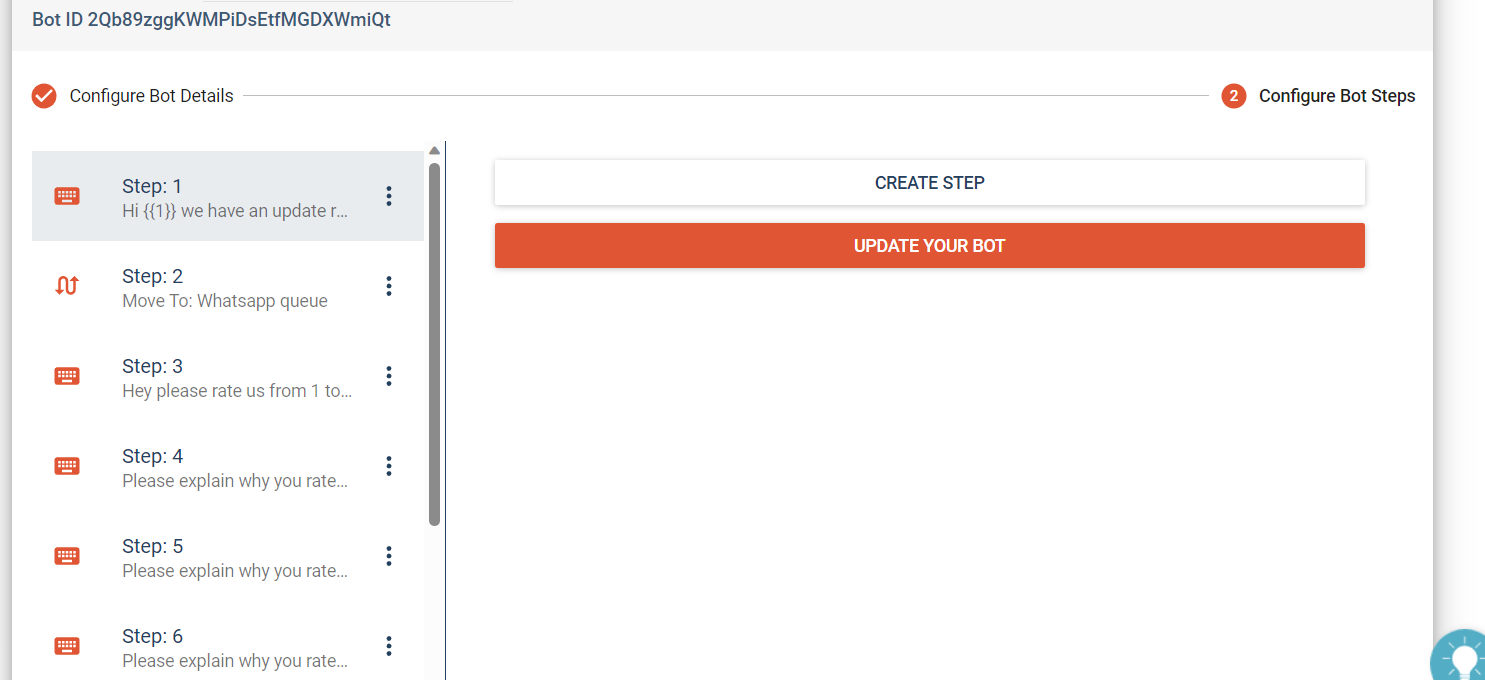 Select the step you want to edit, make the necessary changes then click 'Update Step'.

Change other steps if needed and make sure to click on 'Update Your Bot'.


Update any Campaigns using this Bot.
To Delete a Bot, from the Bots screen, click on the edit icon and select Delete Bot.

Can't see Bots? Speak to your administrator about getting access to Bots, if you are an admin email
support@webio.com